Strictly Earnest Art Gallery & Studio
Valley View Center, Ste 2012,
13331 Preston Road
Dallas, TX 75240
972-559-4701
Gallery hours Wed - Sat 2-7pm, by appointment, or by chance
Come join Strictly Earnest Art Gallery & Studio at the newest and most exciting arts community in Dallas Midtown! Every 3rd Saturday. Be sure to stop by the Gallery to meet and talk Ernie about his works from the artist perspective. Every 3rd Saturday of the month, 6-10pm

"SOMEWHERE IN BETWEEN" ART EXHIBIT

Hors d'oeuvre Reception Saturday Nov 19, 2014
6:00 - 10:00 pm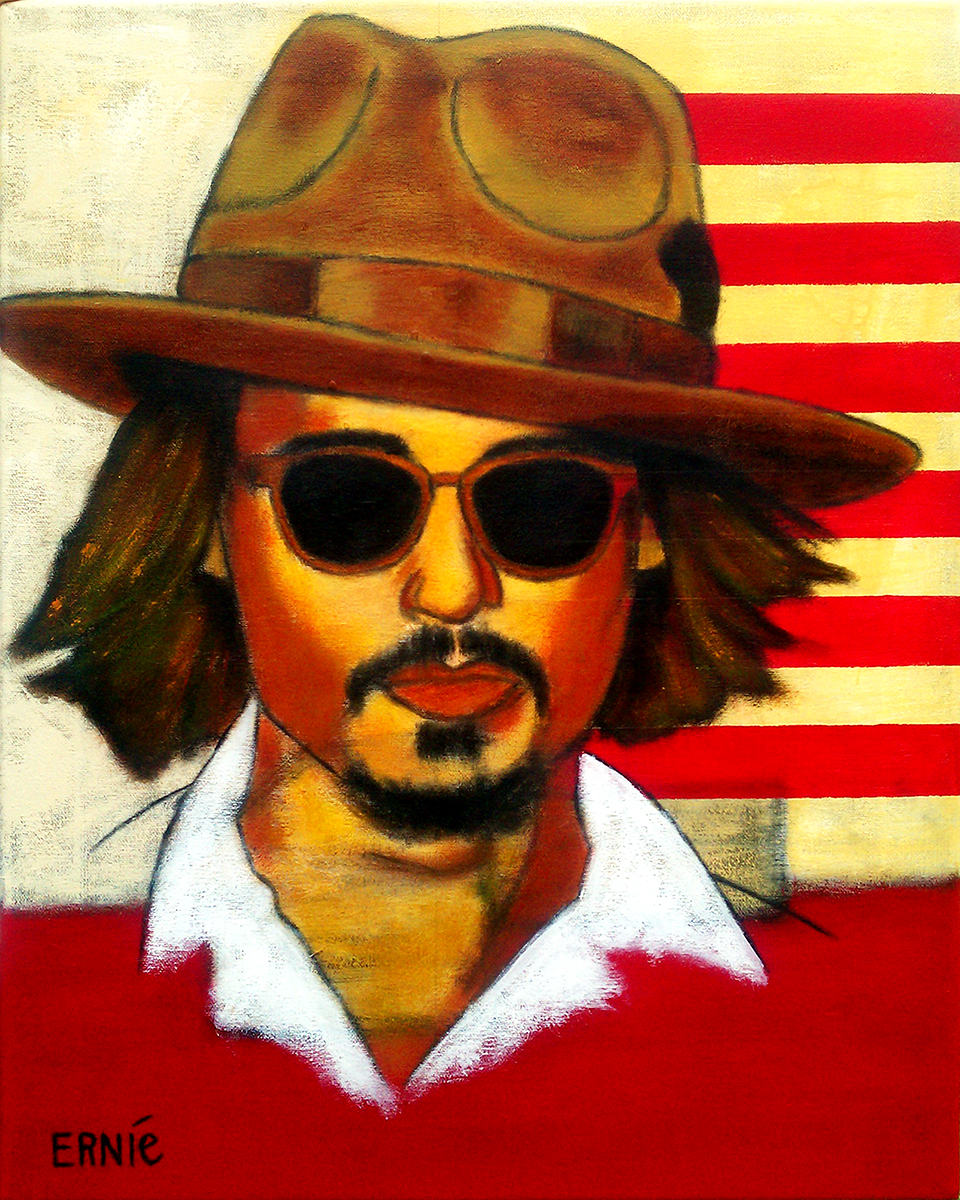 Retrospective on the creative inspiration and motiviation that keeps artists producing and doing what they do....it must be love (or something). Image above is acrylic on canvas "JDepp"